Tallahassee Democrat
September 24, 2023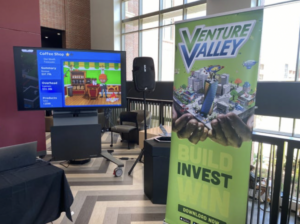 Florida State University student Paulo Sollberger is one of many students who spent a
recent Thursday afternoon playing in a video game tournament on campus while putting
their business skills to the test at the same time.
"I want to start my own startup one day — a ride-sharing app," Sollberger, a 20-year-old
entrepreneurship major, said as he sat in the FSU Student Union building's mezzanine.
"That's my end goal after graduating from FSU. And the more I play this game, the more
I realize that there are different ways to earn revenue. I could see how different things
such as marketing are helpful to a business."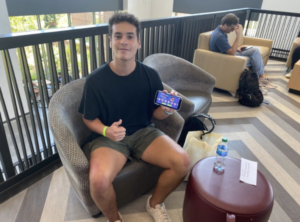 The Jim Moran College of Entrepreneurship's Blackstone LaunchPad at FSU, which
provides students and staff with a network of entrepreneurs and learning tools,
partnered with Venture Valley — a fast-paced, multi-player business simulation game —
to host a Venture Valley Collegiate Cup for cash prizes.
The video game, which was created by the Singleton Foundation for Financial Literacy
and Entrepreneurship, launched last year after it took five years to make it, and its main
goal is to expose young individuals to financial skills and business concepts such as
how to expand and invest in new ventures.
While playing the free, virtual game on their phones and laptops, student competitors
were tasked to complete 10-minute matches that involve starting a small business —
like a pizza parlor or a dating app development firm — and growing it to include features
to attract the most customers.
FSU students of all majors were invited to participate in the event, with the top prize
being $2,000 while the second-place winner took home $1,000 and the student who
came in third place won $500.
A scoreboard kept track of who was in the lead and was updated throughout the
tournament.
"The foundation knew that going after young people with entertainment would be the
best way to reach people where they can have fun playing a game and actually learn
some things about business," said Nick Night, the producer of Venture Valley.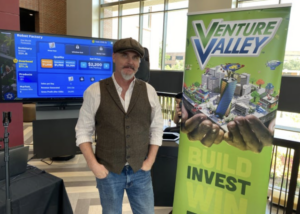 FSU junior Peter Napoleon, a social entrepreneurship and economics major, played the
game and says that what he learned in his two to three years at the university's school
of entrepreneurship, such as cash flow, were presented throughout it.
"A lot of people have this misconception that people should already just know financial
literacy, but there's a lot of college kids who don't, and I think this game is great at
teaching it," said Napoleon, 24, a social entrepreneurship and economics major. He is
also the president and student ambassador of Blackstone Launchpad on FSU's
campus.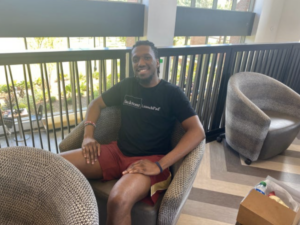 The Venture Valley Collegiate Cup is being held at several other colleges across the
nation, with FSU being the second campus visit following Fresno State University in
California.
The remaining colleges and universities that will host the entrepreneurship video game
tournaments are Rowan University in New Jersey, the University of Southern Carolina
Upstate, Fort Hays State University in Kansas, High Point University in North Carolina,
Texas Christian University and the University of California, Riverside.
"It's a great opportunity for the students," said FSU Blackstone LaunchPad's Program
Coordinator Morgan Rodgers. "They get to learn about building their own businesses,
which comes into play with things such as wages, hiring and firing. This just reinforces
how Florida State is dedicated to pushing out great students, pushing out entrepreneurs
and leveling the playing field."
Contact Tarah Jean at [email protected] or follow her on twitter @tarahjean_.